Compass Market Entry Service (CMES)
An end to end service for brands that are looking for a planned market entry service
The Enterprise Exhibitions
A multi sector or sector specific platform developed for showcasing international and local brands, The Enterprise Exhibition is a portable event that can be deployed for Brands needing to exhibit/market their offering in different parts of the globe. The Enterprise Exhibition platform comes with a complete suite of workshops/master classes and conference.
Brands &Co.
This is an end – to – end client – centred product; which is designed to take care of the needs of personalities and public figures.
Brand and Co. is able to deliver representation for your brand in Nigeria & other parts of Africa, including management of specific pieces of work or projects. This service, which is entirely customized according to the needs of the client can include PR, Events, Negotiations, Admin and Support Services, Branding related requirements i.e. Concept Development and Design, Developing PR Campaign Materials, Printing Services, Proof Reading and Speech Writing Services.
Female Leaders  & Entrepreneurs' Conference
Our conference platform showcasing the entrepreneurial genius of Women who are trailblazing.
Focus On Nigeria
This is a platform created to deliver international events on behalf of our clients from the both the Government  and Private sectors. It is delivered as a bespoke suite comprising of Trade Missions and specific events that are curated and can be delivered any where in the World.
CMES is tailored to the specific objectives of the brand in the New Market.
Help A Business Succeed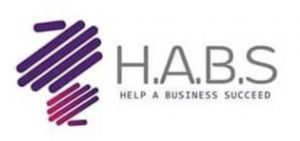 Help A Business Succeed (H.A.B.S) is setup to provide support-system for businesses with a particular focus on SME's.
The HABS logo depicts 2 hands. A smaller hand with two-tone colour; not fully formed – still growing. On top of the growing hand is a bigger hand – fully formed and in colour. As it guides, mentors, and leads; the bigger hand represents a hand of help and everything the smaller hand aims to be.
Help A Woman Succeed
Help a woman strategize (H.A.W.S) is setup to support female entrepreneurs and business leaders.
The "HAWS Woman" is reaching for the stars! "We choose the stars because there is a star in every woman waiting to be born". She is green on the left, but as soon as she reaches for the stars, she turns a bright yellow/orange which depicts maturity , success, achievement.
Compass Brand Presentation Service – The Beauty Brands Platform
Newly introduced to help cultivate interest and gather sector specific intelligence for Beauty Brands. This product also has the advantage of access to our Brands Gallery for brands that want to test the market with their products. The Brands Gallery is offered both online, and as Retail Shop located in a prime location in Lagos for selling products, and for promoting the International Brands that we are working with